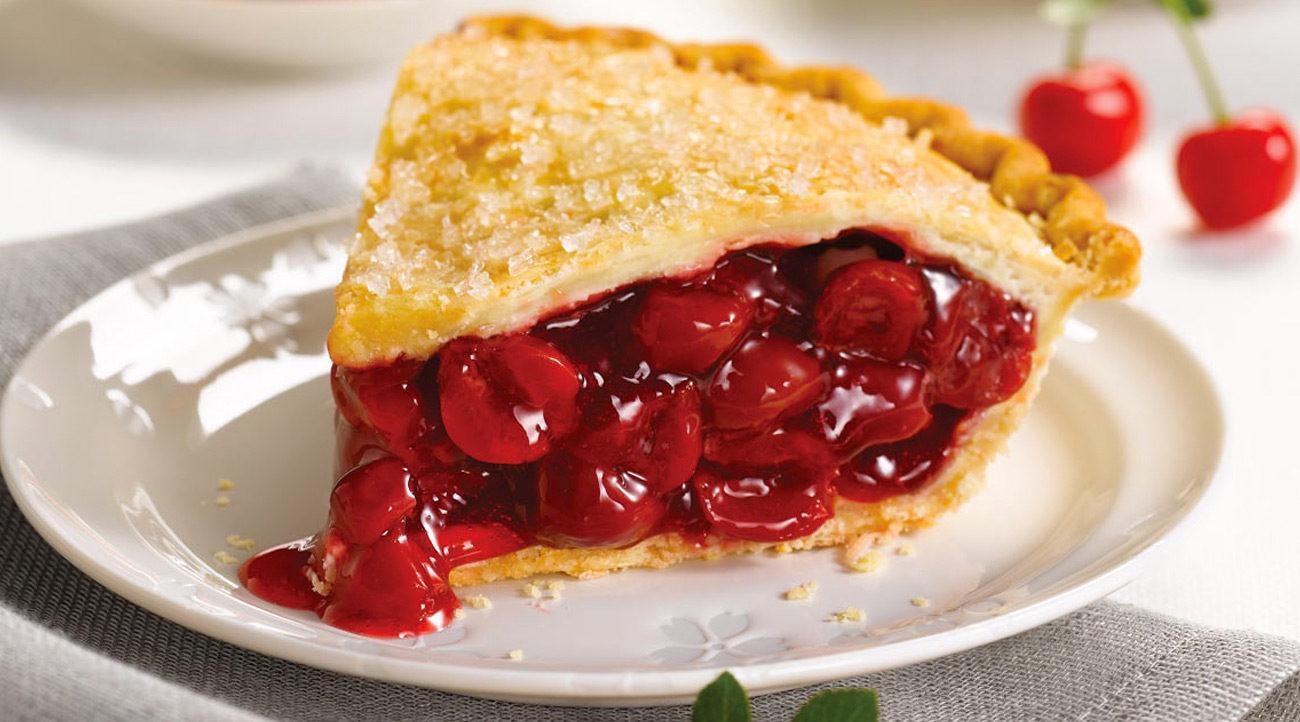 National Cherry Month
Did you know that February is National Cherry Month? And why wouldn't it be?!
We celebrate one of our founding father's birthday. George Washington is, after all, the father of ALL "cherry" stories.
Thinking "cherries," I turned to one of my favorite cookbooks, it's one my mother gave me. Called "From Manna to Mousse," it's a compilation of tried and true
recipes from Congregation Beth El Sisterhood in New London, Connecticut. My copy is well worn and housed in a plastic bag so pages don't get lost. For me, it's that kind of precious commodity. If I could get more copies I would….. but I can't.
The recipes below are from this book. They work. And while they may remind us of yesteryear, they also provide the comfort of indulging in some found memories. Just a note, you can exchange blueberry filling for the cherry filling, but why would you? We're celebrating National Cherry Month, aren't we?!! Enjoy!
Fruit-Filled Cake
3 C. flour
1 C. sugar (can use sugar substitute such as Splenda)
1⁄2 lb. margarine, melted
1 1⁄2 can cherry pie filling
Mix flour and sugar. Add melted margarine and mix until crumbs form. Put half of mixture in ungreased rectangular pan. Spread with fruit. Put remaining half of crumbs on top. Sprinkle with cinnamon and sugar. Bake at 375°F for 1 hour and 10 minutes. It's delicious hot or cold.
Ported Cherry Sauce
1 can cherry pie filling
1⁄2 C. port wine
1⁄2 C. orange marmalade
Combine ingredients in a 2 quart saucepan. Heat slowly until hot but not bubbly. Serve over vanilla ice cream or poundcake. Keep refrigerated.
Cherry Coffee Cake
1⁄2 lb. sweet butter, softened
1 C. sugar
2 eggs
1⁄2 C. milk
2 C. flour
2 tsp. baking powder
1 tsp. vanilla
1 jar Musselmans cherry pie filling
Topping:
1⁄3 C. flour
1⁄4 C. sugar
3 Tbsp. butter, softened
1⁄2 tsp. cinnamon
1⁄3 C. chopped nuts, optional
Cream butter and sugar. Add eggs and beat. Then add dry ingredients, 2 C. flour & 2 tsp. baking powder, alternately with milk. Add vanilla. Pour half of the batter into prepared 9×13 pan. Spread pie filling over this. Cover with remaining batter. Combine remaining ingredients and sprinkle and pat down on top of cake. Bake at 350°F for 45 minutes.
Easy Cream Cheese Pie w/Cherry Filling
graham cracker crust, unbaked
1 lb. cream cheese (neufchatel ok)
1 pint sour cream (lowfat ok…. do not use nonfat)
2 eggs
1 C. sugar
2 tsp. vanilla
1 jar cherry pie filling
1 level Tbsp. flour
Beat cream cheese until smooth. Add eggs and sugar. Beat well. Add sour cream and vanilla. Beat well. Add flour, pour into crust. Bake at 375°F for 25-30 minutes. When pie is cool, spread cherry pie filling on top.
Cerise Sauce/Cherry Sauce for Chicken
1 large grated onion
4 Tbsp. margarine
2 Tbsp. cornstarch
1 large can pitted black bing cherries
2 C. broth
1⁄2 C. sherry
In medium saucepan, saute grated onion in margarine. Once onions are lightly browned, add cornstarch, cherry juice from cherries and broth. Boil for 3 minutes, stirring constantly. Sauce should thicken slightly. Strain sauce, add cherries and sherry. Season to taste. Pour sauce over chicken or turkey, if preferred. Very tasty over plain or wild rice.