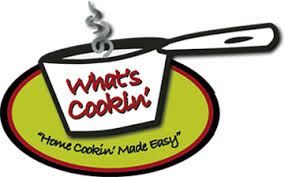 In The Kitchen
You can tell by our selection this month that we're thinking summer is here. Veggies and fruit, easy to do and delicious to enjoy, you can whip these dishes up in minutes… and if you're finding your way out of those few extra pounds you found during the Coronovirus lockdown, these "babies" will help you get rid of them!! Enjoy!!
CURRIED COLE SLAW
1 small head cabbage (1¼ lbs. shredded)
1 carrot, peeled
1/3 C. mayonnaise
3 Tbsp. cider vinegar
1 Tbsp. sugar
2 tsp. poppy seeds
¼ tsp. Tabasco sauce
1 tsp. curry powder
Prepare cabbage. Can buy cabbage already shredded, or cole slaw cabbage. Much easier for you! You should have about 5-6 cups of cabbage. Shred carrot.
In a large bowl mix together mayonnaise, vinegar, sugar, poppy seeds, Tabasco and curry powder. Add cabbage and carrots, and mix well. Serve immediately or chill first. (Very easy to prepare if you purchase shredded cabbage.)
COLD CORN SOUP
1 Tbsp. unsalted butter
1 Tbsp. corn oil
1 medium onion, peeled and sliced, about 2 cups
½ lb. potatoes, peeled and cut into 2-inch chunks
4 large ears corn, husked and kernels removed
2½ C. water
1½ C. cold milk
2 Tbsp. chopped fresh chives
Heat butter and oil in a large saucepan. Add the sliced onion, and sauté. Mix in potatoes, corn kernels and water. Bring mixture to boil. Cover and reduce heat to low, and boil gently for 30 minutes.
Transfer soup to a food processor and puree. Stir in cold milk and chives. Refrigerate until ready to serve. (Can serve soup hot. Just boil mixture after pureed. Mix in chives once hot.)
MIXED VEGETABLE SALAD W/TOASTED BREAD CUBES
1 C. plus 2 Tbsp. water
½ lb. very thin string beans, tips removed
½ lb. zucchini, washed, cut into ¼-inch pieces (2 C.)
3 oz. baguette cut into 1-inch cubes
2 regular tomatoes or 6 plum tomatoes cut into 1-inch pieces
½ head romaine lettuce, cut into 2-inch pieces, washed and dried
DRESSING
2 garlic cloves peeled, crushed and finely chopped
2 Tbsp. red wine vinegar
4 Tbsp. extra-virgin olive oil
Salt and pepper to taste
Preheat oven to 400ºF.
Bring cup of water to boil in skillet. Add string beans and cook until tender. Drain and place beans in large serving bowl.
Place remaining water in same skillet. Add zucchini pieces and cook them over high heat for 2 minutes, covered. Water should evaporate. Add zucchini to bowl with beans.
Arrange baguette pieces on baking sheet. Place in oven and bake until lightly brown, about 8 minutes.
Add tomato pieces and salad greens to beans and zucchini.
In a separate bowl mix dressing. When ready to serve, add bread pieces and the dressing to salad mixture. Mix well.
SPINACH SALAD W/GARLIC DRESSING
1 pkg. spinach leaves
DRESSING
1 large garlic clove, peeled, crushed
and finely chopped
2 tsp. Dijon-style mustard
2 tsp. red wine vinegar
2 Tbsp. olive oil
Salt and pepper to taste
Trim ends and stems. Clean spinach and dry thoroughly
after washing.
Place all dressing ingredients in a large bowl. Whisk briefly.
Add the greens and toss well. Serve immediately as you don't want spinach to wilt after you mix in dressing.
CREAM OF RASPBERRIES AND YOGURT
2 pints raspberries
¾ C. plain yogurt
¼ C. sugar
Place about 1/3 of raspberries in a food processor with the yogurt and sugar. Process until smooth. Combine remaining raspberries with the sauce and refrigerate until serving time. Divide among 4 dessert dishes and garnish with mint or peppermint. P.S. You could layer this dish: Sauce on bottom of dessert dish and raspberries on top. Garnish accordingly.