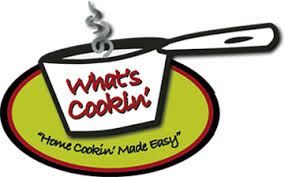 In The Kitchen
Just because we're all stuck in the house, at home, doesn't mean we can't find some satisfaction in the kitchen…. It might be just BECAUSE we ARE home, we can find a lot of satisfaction and fun in the kitchen! Below are some easy-to do options. And with the grilling season upon us, you might try some of the dishes using your grill. After all, grilling outdoors is a welcome diversion from being indoors, as long as we practice social distancing, etc. Cooking can provide not only good nutrition but fun and entertainment for those a bit "ramy" by the four walls of our homes. Get your taste buds ready…Enjoy and have fun!
ALABAMA WHITE BARBECUE SAUCE
Whisk 1 C. mayonnaise, 2 Tbsp. each cider vinegar and jarred horseradish, 2 tsp. lemon juice, 1 tsp. each spicy mustard and sugar, and ½ tsp. pepper in small bowl. Season with salt. Delicious with chicken.
BAKED CHICKEN TENDERS
2/3 C. mayonnaise
1 Tbsp. vinegar
9-oz. bag tortilla chips
1½ lbs. skinless, boneless chicken breast strips
Preheat oven 450ºF.
Whisk mayonnaise with vinegar in a shallow dish. Crush tortilla chips and put them in another dish. Dip chicken breast strips in the mayonnaise and then the chips.
Arrange the strips on a prepared baking pan. Then spray the strips with cooking spray. Bake until crisp about 10-12 minutes.
ITALIAN TOTS
Preheat oven 450ºF.
Toss approx. 24 frozen potato tots with 1 tsp. Italian seasoning. Bake about 30 minutes. Top with 1½ C. each warm marinara sauce and shredded mozzarella. Broil until melted about 2 minutes. Top with parmesan and red pepper flakes if desired.
ONE-POT CHICKEN CACCIATORE
1 lb. boneless, skinless chicken breast, cut into bite-size pieces
¼ tsp. salt
¼ tsp. pepper
2 C. chopped peppers
2 C. sliced mushrooms
1 C. chopped onion
1½ Tbsp. chopped garlic
2½ C. canned crushed tomatoes
1 tsp. onion powder
Heat large greased pot over medium-high heat. Add chicken, salt and pepper. Cook and stir 3 minutes.
Add green peppers, mushrooms, onion and garlic. Cook and stir until veggies have softened and chicken is fully cooked, about 10 minutes. Add tomatoes and remaining seasonings. Cook and stir until hot, about 2 minutes.
BERRY CRUMBLE
2 lbs. strawberries, quartered
1 6oz. blueberries
1½ C. flour
1 C. sugar
6 Tbsp. butter, melted
Preheat oven to 375ºF.
In bowl, combine berries, ¼ C. flour, ½ C. sugar. Divide evenly among eight 5-6 oz. ovenproof ramekins.
In separate bowl, combine balance of flour and sugar. Stir in butter until crumbly; sprinkle over fruit mixture. Transfer ramekins to baking sheet. Bake 20-25 minutes until filling is hot and bubbly, topping is golden.
SPICED SALMON KEBOBS
2 Tbsp. oregano
2 tsp. sesame seeds
1 tsp. ground cumin
1 tsp. salt
¼ tsp. crushed red pepper flakes
1½ lb. skinless salmon, cut into 1″ pieces
2 lemons, very thinly sliced into rounds
2 Tbsp. olive oil
Can be prepared on grill or in broiler….
Mix oregano, sesame seeds, cumin, salt and red pepper flakes in small bowl to combine. Set aside
Beginning and ending with salmon, thread salmon and folded lemon slices onto 8 pairs of parallel skewers to make 8 kebabs. Brush with oil and season with reserved spice mixture.
Grill/broil, turning occasionally about 5-8 minutes. Fish will be opaque. P.S. Soak your wooden skewers before putting food on skewers and placing them on grill or in the broiler.