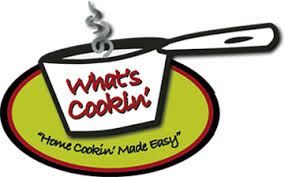 In The Kitchen – July 2020
'Tis the season for berries; all kinds of berries. We're a little partial to raspberries. You can buy them in bulk and use them to your heart's content. You might even freeze them for nibbling on when you've got a yen for something tart and cold…. Or cook them up in sauce, cake, etc. and freeze it so you've something delicious ready for those last minute summer guests.
Definitely try the Raspberry Fantasy recipe. I love baking with phyllo dough and making these fun pockets filled with "stuff." They just ooze deliciousness when you cut them in half. Just be careful not to over bake. Phyllo dough is a very fragile dough. Have fun!
FROZEN RASPBERRY MOUSSE
3 C. raspberries
1½ C. powdered sugar
1 tsp. cherry brandy
1½ C. chilled heavy whipping cream
½ C. sour cream
Puree 2½ C. raspberries, powdered sugar and brandy until smooth. Using electric mixer, beat cream in another bowl until peaks are firm. Add sour cream and beat just to blend. Fold whipped cream into raspberry puree until blended. Do not over mix.
Divide mousse among 6-oz. parfait glasses. Cover with plastic wrap and freeze. About 2 hours prior to serving, place mousse in the refrigerator to thaw slightly. Top with remaining raspberries and garnish with chocolate shavings or mint leaves.
RASPBERRY FANTASY
Sauce
1 container (6oz.) raspberries
3 Tbsp. confectioners' sugar
Pastry
2 Tbsp. cinnamon
½ C. ricotta cheese
8 phyllo sheets, thawed
½ C. (1 stick) unsalted butter, melted
1 container (6oz.) raspberries
8 tsp. mini chocolate chips
For Sauce:
Puree raspberries and confectioners' sugar in a blender or food processor. Strain and set aside.
Pastry:
Heat oven to 400°F. Coat 2 baking sheets with nonstick cooking spray. In a small bowl, stir together the cinnamon sugar and ricotta. Set aside.
Place phyllo on work surface. Cover with damp cloth. Brush with butter. Cut in half crosswise. Stack halves at slight angle. Place about 6 raspberries in center, Spoon 1 Tbsp. ricotta on top and sprinkle with 1 tsp. chips. Fold phyllo up around filling and pinch top. Brush with butter. Make 3 more packets. Place on baking sheet.
Bake at 400°F. for 8 minutes until phyllo starts to brown. Remove from oven to rack to cool slightly. Use remaining ingredients to make 4 more packets and bake.
Divide raspberry sauce among 8 plates. Top with warm phyllo packet.
BERRY BERRY BLAST
1/3 C. orange juice
5 fresh strawberries
1/3 C. fresh raspberries
1/3 C. fresh blueberries
1 C. ice cubes
Combine all ingredients in blender and process until smooth. Makes a single serving. Yum!!
RASPBERRY SAUCE
3 C. fresh or frozen raspberries
(thaw & drain frozen berries)
1½ C. rose wine
1 C. sugar
½ C. fresh orange juice
2 tsp. vanilla
¼ tsp. cornstarch
3 Tbsp. water
Combine 3 C. raspberries, rose wine, sugar, orange juice, vanilla and cinnamon in saucepan. Bring to boil and reduce heat to simmer. Simmer for about 30-40 minutes until liquid is reduced to about half of original amount.
Whisk in cornstarch and water until sauce is thickened.
Let sauce cool, refrigerate. Great for cake, ice cream, fruit or even chicken!!