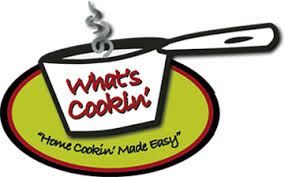 In The Kitchen
Getting ready for entertaining? Graduations? Father's Day? Maybe looking forward to those outdoor picnics with family and friends? We've got you covered. Easy to prepare and so pretty to serve, your tastebuds will love you for these treats (especially the Carmelized Cashews).
TORTELLINI SALAD
16 oz frozen or refrigerated cheese tortellini
¼ C. white wine vinegar
3 Tbsp. olive oil
1 tsp. sugar
1/2 tsp. salt
¼ tsp. black pepper
1 medium-size red pepper, cut into thin strips
1 medium-size yellow pepper, cut into thin strips
1 medium tomato, seeded and diced
1 6-oz. jar marinated artichoke hearts, drained, artichokes cut in half
2 bunches arugula
*Prepare dish about 30 minutes before serving, or earlier in the day. Dish should be room temperature when served.
Prepare tortellini according to package instructions. Drain well.
In a large bowl, mix vinegar, olive oil, sugar, salt and black pepper. Add red and yellow peppers, tomato, artichokes and tortellini; toss to coat. Cover and refrigerate if not serving right away.
Just before serving, tear arugula into bite-size pieces, toss with tortellini mixture. Garnish with a few whole arugula leaves.
SPICY BLACK BEAN SALAD
¼ C. vegetable oil
1 lime, zested and juiced
2 Tbsp. chopped cilantro
¼ tsp. dried oregano
15.5 oz. can black beans, drained
8.75 oz. corn, drained
1 red pepper, seeded, diced
¼ C. chopped red onion
¼ C. sliced radishes
1 serrano chile, seeded and chopped
In a bowl, whisk together oil, 1 Tbsp. lime zest, 2 Tbsp. lime juice, cilantro, oregano and 1 tsp. salt.
In medium bowl, combine remaining ingredients. Toss with
dressing. Garnish with sliced lime.

CINNAMON BLUEBERRY SAUCE
2 C. blueberries
1 Tbsp. cinnamon
½ sugar
1 Tbsp. unsalted butter
¼ C. water
6 slices angel-food cake, pound cake… any cake of your choosing
Combine all ingredients, except cake, in a medium saucepan and cook over medium heat until thick.
Serve warm or cold over cake of choice. Makes the simplest of desserts MORE of a dessert!

CARMELIZED CASHEWS W/CAYENNE
2 C. unsalted natural cashews
¼ C. pure maple syrup
11/2 tsp. cumin
1 tsp. sea salt
½ tsp. cayenne
Preheat oven to 350°F. Spray sheet of foil with nonstick spray. Set aside. Lightly spray rimmed baking sheet.
Toss cashews and all remaining ingredients in medium bowl. Spread cashew mixture evenly in single layer on prepared baking sheet.
Bake nuts until golden brown and coated with maple syrup mixture, stirring occasionally. Should take about 20 minutes. Immediately pour nut mixture out onto prepared foil, spreading evenly. Cool about 10 minutes, then separate and break apart into nut clusters. Cool completely before serving.