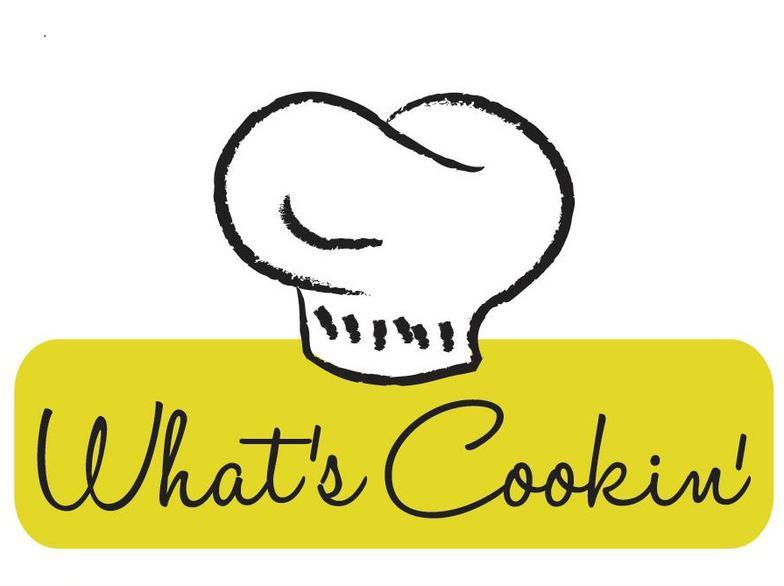 In The Kitchen
Summertime, and we're thinking barbecue and entertaining…. The recipes this month can help with both.
Try the barbecue sauce for something in the oven or on the grill. It's great with chicken or that super hamburger you're making. And the salads will go great with that outdoor picnic you're planning. Last minute cocktails?
Check out the appetizers we suggest. Just keep the ingredients on hand and you'll be ready-to-impress at a moment's notice. Bon Appetit!
CHICKEN W/SWEET AND SPICY BARBECUE SAUCE
1 1/3 firmly packed brown sugar
1 15-oz. can tomato sauce
1 C. cider vinegar
1 large onion, chopped
6 Tbsp. Dijon mustard
1 tsp. salt
1 tsp. cayenne pepper
2 chickens, cut into 6 pieces
Combine first 7 ingredients in saucepan, Simmer 15 minutes to blend flavors. Season with pepper. Can be made ahead of time. Keep in refrigerator.
Preheat oven to 375°F. Arrange chicken in single layer in large baking pan. Brush with sauce. Roast until cooked through, basting with sauce, about one hour. Serve hot or room temperature. Not baking? Grill and baste intermittently.
QUINOA SALAD
2 Tbsp. olive oil
2 Tbsp. sherry vinegar
1 Tbsp. Dijon mustard
1 large shallot, chopped
1 tsp. minced garlic
3 C. cooked quinoa
1 bell pepper chopped
2 C. cooked corn
2 C. diced tomatoes
1 C. can black beans, rinsed and drained
1 C. minced fresh basil
In large bowl, whisk together oil, vinegar, Dijon mustard and 2 Tbsp. water. Whisk in chopped shallots and minced garlic. Season to taste.
Add remaining ingredients to bowl. Toss to coat.
Serve immediately or chill.
CASHEW AND MANDARIN ORANGE SALAD WITH POPPY SEED DRESSING
Dressing:
¾ C. sugar
1 tsp. dry mustard
1 tsp. salt
1/3 C. vinegar
½ small onion, chopped
1 C. vegetable oil
1 Tbsp. poppy seeds
Prepare dressing a day ahead.
Place all ingredients, EXCEPT poppy seeds, in a blender. Blend for 1 minute. Add poppy seeds and blend a few more seconds. Refrigerate before serving and re-mix before placing on table. (Do not have to use poppy seeds. You might prepare a double recipe of dressing if more is needed with salad.)
Salad:
1 small romaine lettuce
1 small red-leaf lettuce
1 small Belgian endive
¼ lb. cashews, roasted
1 small can mandarin segments, drained
1 small can water chestnuts, drained and sliced
10 thin rings red onion
¼ lb. green grapes, sliced in half
Wash the greens. Once dry, tear the leaves into bite-size pieces. Fill a large bowl with greens, mixing them well. Place orange segments, cashews, water chestnuts and grapes on salad. Lay onion rings on top. Serve salad with dressing and toss.
EASY-TO-DO BUT SURE-TO-IMPRESS APPETIZERS
• Cut English hothouse cucumbers into ½ inch thick slices. Scoop out any seeds and fill centers with prepared lobster or crab salad. Top with chopped chives.
• Spread slices of toasted baguette with prepared tapenade. Top with sliced plum tomatoes and thin slices of provolone cheese. Broil until bubbly.
• Cut miniature pita breads in half to make two pockets. Fill with prepared hummus and
tabbouleh. Sprinkle with cumin.
• Mix salsa with sour cream and fresh lime juice.
Add hot pepper sauce to taste. Use as a dip for anything!
• Thread six-inch skewers with a small chunk of mozzarella cheese, a small basil leaf and a grape tomato. Dip into prepared pesto.