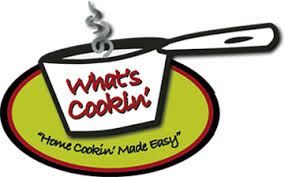 In the Kitchen
It's summer and we're craving fresh vegetables. Tomatoes and salads are a staple, especially if you're lucky enough to get the big red tomatoes that are beefy and solid. This month we offer some picnic specials that can go anywhere. And their tomatoes are the taste of summer that we've long awaited. Bon Appetit! Enjoy!!
DILLED WHITE BEAN & GRAPE TOMATO SALAD
2 15-oz. cans cannellini, rinsed, drained
2½ C. halved grape tomatoes
2/3 C. diced red onion
¼ C. chopped fresh dill
¼ C. extra virgin olive oil
3 Tbsp. fresh lemon juice
1 Tbsp. balsamic vinegar
2 Tbsp. chopped garlic
Toss all ingredients in large bowl. Season to taste. Let marinate at room temperature for about 1 hour before serving.
PASTRAMI-MACARONI SALAD
1½ C. mayonnaise
¼ C. red wine vinegar
2 Tbsp. Dijon mustard
1 Tbsp. sugar
1lb. elbow macaroni
1½ C. thinly sliced celery
½ C. chopped red onion
2 C. chopped tomato
1lb. fried pastrami
2 C. chopped spring mix
2 C. croutons
In large bowl, combine mayonnaise, red wine vinegar, Dijon mustard and sugar. Stir in prepared macaroni, celery, red onion and chopped tomato. Refrigerate at least 2 hours before serving. Just before serving, stir in pastrami, crumbled, and spring salad mix. Spread croutons on top. (Can use fried bacon instead of pastrami if you prefer.)
RICE W/PARSLEY, ALMONDS AND APRICOTS
1 C. skin-on almonds
1 Tbsp. olive oil
1 C. basmati rice
1/3 C. chopped apricots
2 C. chopped parsley
1 Tbsp. fresh lemon juice
Preheat oven to 300°F. Toss almonds with oil on a small rimmed baking sheet. Season with salt. Roast, tossing occasionally, until golden brown, 10-12 minutes. Let cool, then chop.
Rinse rice until water runs clear. Bring rice, lemon zest and 1½ C. water to boil. Season with salt. Reduce heat, cover pan and simmer until rice is tender, 18-20 minutes. Fluff rice with fork, then mix in almonds, parsley and lemon juice. Season with more salt if needed.
DRESSING: BASIC LEMON VINAIGRETTE
2/3 C. olive oil
1/3 C. fresh lemon juice
Salt, pepper
Whisk oil and lemon juice in small bowl or shake in resealable jar. Season with salt and pepper.
TOMATO SALAD WITH FETA & PISTACHIOS
3 Tbsp. pistachios
1 lb. mixed tomatoes, some sliced, some cut in wedges
¼ C. chopped fresh parsley
¼ C. crumbled feta
Preheat oven to 350°F. Toast pistachios on baking dish until golden brown, 6-8 minutes. Let cool, then chop.
Arrange tomatoes on plate, season slightly with salt and pepper. Mix ¼ C. Basic Vinaigrette, parsley and two-thirds of pistachios in small bowl. Drizzle over tomatoes. Top with feta, parsley leaves and remaining pistachios.