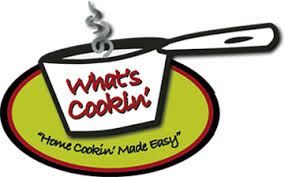 In The Kitchen
Sure, it's March, not quite Spring, but almost… we're still hankering for some of those body warming dishes that cold weather demand. This month we offer some classics that, if you don't already include them in your everyday recipe file… well, check them out and see just how easy they are to prepare. The Marinara Sauce is sure to be something you can prepare in advance, parcel out in containers, throw in the freezer and have homemade sauce available at any unexpected moment. And if you've always thought Chicken Cacciatore is only for restaurants, well, think again. You can even use the homemade marinara sauce we offer. Bon Appetit and enjoy!
BAKED SPINACH MACARONI
8 oz. large macaroni
1 onion
1 Tbsp. olive oil
½ lb. lean ground beef
1 28oz. can peeled tomatoes
1 8oz. pkg fresh spinach
Preheat oven to 350°F. Prepare pasta al dente, drain and set aside.
Finely chop the onion. Heat the oil in a pan and saute the onion for 1 minute, or until translucent. Add the beef and cook for 5 minutes. Add the drained tomatoes and crush finely with a wooden spoon. Add the spinach and continue to saute until all the liquid is evaporated.
Season with salt and pepper. Toss the pasta and tomato/spinach/meat mixture. Spoon into a baking dish and bake for about 20 minutes. Yum!
CHICKEN POT PIE
breast meat from a rotisserie chicken
3 Tbsp. margarine
½ onion, chopped
2 ribs celery, thinly sliced
2 carrots, thinly sliced
1 C. frozen peas
¼ C. fresh parsley or dill
1 C. canned chicken broth
1 Tbsp. flour
Refrigerated dough for 4 biscuits or crust topping
of your preferred choice
Melt margarine in a skillet. Add onion, celery and carrots. Saute until soft.
Add chicken, herbs and salt and pepper. Stir. Dissolve flour in broth and pour in skillet. Mix and cook until slightly thickened.
Pour mixture into square baking dish and top with dough, bread crumbs, cracker crumbs or crostini.
Bake at 350°F until crust is cooked, about 40 minutes. If not using biscuit crust only bake about 30 minutes. (Try using a phyllo dough topping.)
CLASSIC MARINARA SAUCE
¼ C. olive oil
1 small onion, finely copped
4 garlic cloves, thinly sliced
2 sprigs basil
2 28-oz. cans whole peeled tomatoes
Heat oil in a medium pot over medium heat. Cook onion, stirring occasionally, until very soft. Add garlic and cook until soft. Add basil. Add tomatoes, crushing with your hands. Season with salt and pepper. Simmer gently, stirring occasionally until sauce is thick, about 1 hour. Season to taste.
CHICKEN CACCIATORE
3lbs. boned chicken breasts
½ C. flour
6 Tbsp. olive oil
3/4 lb. mushrooms, halved
2 green pepper, diced
1 onion, chopped
4 garlic cloves, chopped
1tsp. dried oregano
1C. marinara sauce
2/3 C. low-sodium chicken broth
½ C. dry Marsala
3 Tbsp. drained capers
Season chicken with salt and pepper. Place flour in plastic bag. Add chicken, toss and coat completely.
Heat 3 Tbsp. olive oil in large skillet over medium-high heat. Add chicken pieces and saute until brown. Transfer chicken to plate. Pour fat from skillet.
Add remaining 3 Tbsp. olive oil to skillet. Add halved mushrooms, diced green bell peppers, chopped onion, chopped garlic and oregano and saute until onion is soft. Mix in marinara sauce, chicken broth, marsala and capers.
Return chicken pieces to skillet, spooning sauce over. Bring sauce to boil. Reduce heat, cover pan and simmer until chicken is tender, about 20 minutes.
Transfer chicken to large service plate. Boil sauce until slightly thickened; spoon off fat. Spoon sauce over chicken and serve.