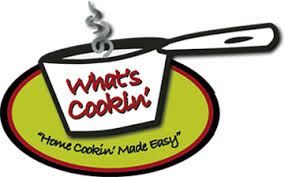 In The Kitchen
Ok! Summer is here and it's time to make our kitchen prep easy and tasty… and we want to take advantage of fresh produce AND the grill. We've hit all the bases with our recipes this month. Dips for veggies and a REAL crowd pleaser with our Barbecue Sauce. Take some fresh corn, cut off the kernels and use them to make this Corn Quiche. If you've got any leftover throw the corn in a soup or in a salad…. Maybe try them in the Radish Salad! Whatever you do, have fun and relax. Yahoo! It's summer!!
DOUBLE-ONION DIP
2 large yellow or white onions, finely chopped
¼ C. canola or vegetable oil
1 tsp. sugar
2 tsp. salt
2 C. sour cream (regular sour cream)
1 C. 2% Greek-style yogurt
12 medium scallions, finely chopped
1 tsp. cumin
Combine onions, oil, sugar and 1 tsp. salt in large skillet. Cook on medium high heat until onions sizzle. Lower heat to medium. Cook, stirring occasionally, until onions are golden brown, about 25 minutes. Let cool slightly.
In mixing bowl, combine remaining salt and ingredients. Stir in cooked onions.
Can be made 1 day ahead. Keep refrigerated. Remove 30 minutes before serving.
REAL BARBECUE SAUCE
½ lb. unsalted butter or margarine
1½ C. chopped onions
4 Tbsp. minced garlic
5 C. water
1 C. ketchup
1 C. chili sauce
2 C. cider vinegar
2 Tbsp. brown sugar
2 tsp. dry mustard
½ tsp. cayenne
Juice of two fresh lemons
Melt butter in large pan. Add onions and garlic. Cook, stirring until just soft.
Add water, chili sauce, ketchup, vinegar, brown sugar, dry mustard and cayenne. Stir until well blended. Add lemon juice and 2 of the juiced halves to the pan.
Simmer. Cook uncovered until sauce thickens and is reduced to about 3 C. (about 1 hour). Can be made about 5 days ahead and refrigerated until ready to use.
HOT SUNDRIED TOMATO DIP
2 8-oz. packages cream cheese or Neufchatel
½ C. sundried tomatoes packed in oil, drained
1 large garlic clove
½ tsp. salt
⅓-½ C. hot sauce, red color
4 oz. blue cheese
2 Tbsp. milk
In a food processor, process cream cheese, tomatoes, garlic and salt until smooth. Add hot sauce and process to blend. Add blue cheese and milk and pulse to desired texture. Can be made a day ahead, keep refrigerated. Remove 30 minutes before serving.
CORN QUICHE
3 large onions
½ small onion, coarsely chopped
1 Tbsp. flour
1 Tbsp. sugar
1½ C. half and half
3 Tbsp. butter, melted
2 C. corn, either fresh or frozen, thawed
1 store-bought pie crust, thawed
Preheat oven 375°F. Combine first 4 ingredients in processor. Blend until onion is finely chopped. Add half and half and butter, process just until well blended. Transfer to a large bowl. Mix in corn. Pour into crust and bake until filling is slightly puffed and top is golden, about 50 minutes. Serve warm.
RADISH SALAD
1½ C. thinly sliced radishes
¼ C. chopped fresh dill
1½ C. thinly sliced cucumbers
3 Tbsp. finely chopped red onion
1 Tbsp. vinegar
1 Tbsp. olive oil
In medium bowl combine radishes, dill, cucumbers, red onion, vinegar and oil. Toss to combine. Season with salt. Cover and chill. E-Z-P-Z!