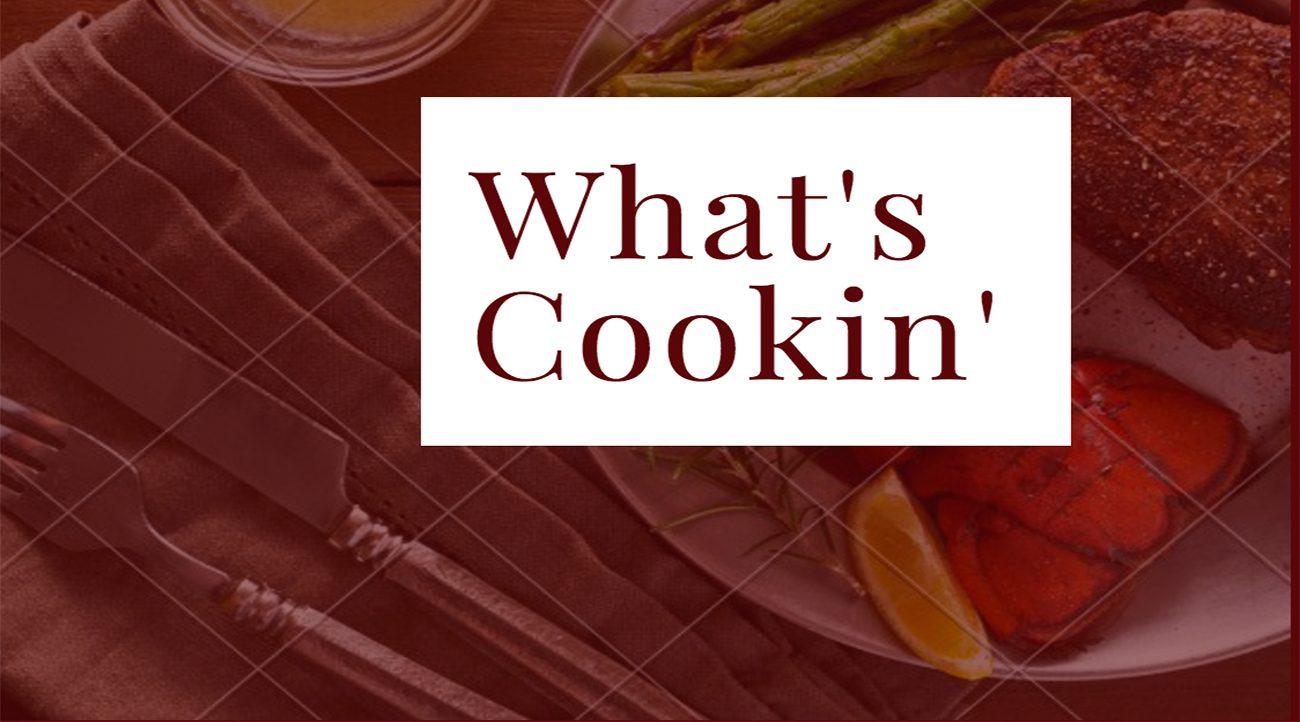 In The Kitchen
Winter is finally here and that means pasta, more pasta and even more pasta in our house. It's the comfort food. Along with hearty bowls of steaming soup that makes cold weather taste all that more delicious!
We bring you both this month. The hearty vegetable and meatball soup is so easy to make, you can pull off
this impressive meal any day of the week. And who doesn't like meatballs? Add a salad and some crusty bread,
it's all so yummy. P.S. Take some time and prep your meatballs in advance, freeze them and
pull out those delectable critters whenever you want them.
Don't be put off by these pasta dishes. They may seem different than your usual home faire,
but oh, they're so worth welcoming to your kitchen table! Enjoy and bon appetit….
BUCATINI ALLA PUTTANESCA
4 anchovy fillets, chopped
3 Tbsp. olive oil
1 tsp. chopped garlic
2 C. coarsely chopped canned no-salt added, whole peeled tomatoes with their juice
12 oz. bucatini pasta, or spaghetti
8 black olives, Kalamata or Greek, unpitted
1 Tbsp. capers, rinsed
1 tsp. chopped fresh oregano
Combine anchovies and 2 Tbsp. oil in a large saucepan over medium heat. When anchovies begin to dissolve, add garlic. Stir. Add tomatoes and season with 1/8 tsp salt. Cook until tomatoes are no longer watery and have separated from the oil, 15-20 minutes. Remove from heat.
When sauce is halfway done prepare pasta until just tender.
While pasta is cooking, cut olives away from pits. When pasta is finished, add olives, capers and oregano to sauce. Stir over medium heat.
When pasta is done, drain and toss with sauce. Add the remaining oil. It's ready to serve.
ORANGE-GLAZED CHICKEN
2 C. chicken broth
1 C. orange juice
½ C. honey
½ C. hoisin sauce
1/3 C. dark brown sugar
4 Tbsp. chopped garlic
1 tsp. ground ginger
¼ tsp. cayenne
3 Tbsp. orange zest
1 Tbsp. olive oil
8 skinless, boneless breasts
¼ C. scallions, finely chopped
Heat oven to 350°F. In a bowl whisk broth, orange juice,
honey, hoisin sauce, sugar, garlic, ginger, cayenne and
2 Tbsp. orange zest. Set aside.
Heat the oil in large skillet over medium-high heat. Season breasts with salt and pepper. Place breasts in the heated pan, searing until lightly browned on both sides. Remove chicken from skillet and place on plate.
Place skillet on stove with medium heat. Pour in glaze mixture. Bring to simmer and cook, stirring until mixture is reduced by a third.
Place chicken in baking dish, arranged in a single layer. Pour glaze mixture over chicken. Bake in oven for about 20 minutes. Remove chicken from pan and place on plate.
Pour glaze mixture back into skillet and cook over medium-high heat. Bring to a simmer. Reduce the sauce, again, by about 1/3 what it is, until thickened. Pour over plated chicken. Garnish with scallions. P.S. If you use an ovenproof skillet you will not need to pour the glaze into a baking pan when you cook chicken. Just cook chicken in pan, remove after 20 minutes and cook glaze, per directions on stove top.
KALE, CANNELLINI AND PAPPARDELLE PASTA
12 oz. pappardelle pasta
2 Tbsp. olive oil
2 Tbsp. minced garlic
4 C. shredded kale (can use spinach)
1 15.5oz. can cannellini beans, drained, rinsed
1 lemon zested
¼ tsp. crushed red pepper
In a large pot prepare pasta al dente. Drain and set aside. Reserve about 1 C. of pasta water for later use.
Heat oil in the pot over medium-high heat. Add garlic and cook about 1 minute. Add kale and beans and cook until kale is wilted, about 5 minutes. Add the pasta, lemon zest, crushed red pepper and ¼ C. pasta water. Toss until well coated. Add more water if needed. Season to taste.
Serve with grated cheese.
MEATBALL VEGETABLE SOUP
Quick & Easy School Night Meal
In a large pot, combine 1 jar (26oz.) tomato pasta sauce and
1 can 14.5oz. beef broth with rinsed and drained canned beans, prepared mini meatballs and frozen mixed vegetables. Cook until heated through. Season to taste.