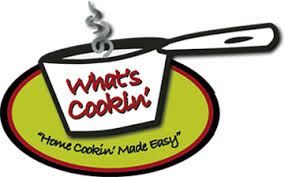 In The Kitchen
These are some of our FAVORITE dishes. For a holiday or any special occasion, these dishes make any gathering fun AND delicious…. AND, even better, they are SO EASY to prepare. A heads up, the Jezebel Cranberry sauce is a REAL winner. Don't be put off by its ingredients. I don't think you'll be disappointed. Bon Appetit!
NGLISH APPLE PIE
½ C. margarine (without salt)
½ C. packed brown sugar
1 C. flour
2 tsp. cinnamon
3 Tbsp. water
½ C chopped pecans
5 large cooking apples, peeled & sliced
½ C. granulated sugar
In medium bowl beat margarine and brown sugar with mixer until pale. Stir in flour, 1 tsp. cinnamon and water until smooth and thick. Stir in pecans. Mound apples in 9-inch pie plate. Mix granulated sugar with remaining cinnamon. Sprinkle over apples. Spoon pecan topping over apples in dollops. Bake in 375°F. oven for 45-50 minutes until apples are tender. Serve warm or cold. (Add cranberries for increased tartness to dish. Delicious in morning with yogurt!)
JEZEBEL SAUCE
1 C. water
½ C. granulated sugar
½ C. brown sugar
1 (12-ounce) bag fresh or frozen cranberries
3 Tbsp. prepared horseradish
1 Tbsp. Dijon mustard
Combine the first 3 ingredients in a medium saucepan. Bring to a boil over medium heat. Add cranberries. Return to a boil and cook for 10 minutes, stirring occasionally. Place in an airtight container. Cool to room temperature. Stir in horseradish and mustard. Seal and chill.
HONEY MUSTARD DRESSING
3 Tbsp. cider vinegar
3 Tbsp. honey
6 Tbsp. mayonnaise
1 Tbsp. Dijon mustard
1 Tbsp. finely minced onion
1½ Tbsp. chopped fresh parsley
¾ C. vegetable oil
Heat vinegar and honey in small saucepan over low heat. Stir until honey dissolves. Pour into bowl and cool. Wisk in mayonnaise, mustard, onion and parsley. Gradually whisk in oil. Can be made days ahead. Cover and store in refrigerator. Serve at room temperature.
FRUIT FILLED CAKE
3 C. flour
1 C. sugar
½ lb. unsalted margarine, melted
1½ can of preferred pie filling
Mix flour and sugar. Add melted margarine and mix until crumbs form. Put half of mixture in ungreased rectangular pan. Press into pan and create a pie crust. Spread with fruit. Put remaining half of crumbs on top of fruit. Sprinkle with cinnamon and sugar. Bake at 375°F. for 1 hour and 10 minutes. It's yummy hot or cold.
RASPBERRY SAUCE
2 C. fresh raspberries or frozen unsweetened, thawed
¼ c. sugar
2 Tbsp. Grand Marnier or other orange liqueur
Puree raspberries in food processor or blender. Strain into medium bowl to remove seeds. Stir in sugar and Grand Marnier. Cover and refrigerate until well chilled, about an hour. EASY!!! Can be prepared ahead of time. (Try this with strawberries for Strawberry Shortcake.)
ROASTED RED PEPPER DIP
1 7-oz. jar roasted red sweet peppers, drained
1 tsp. bottled chopped jalapeno peppers
8oz. goat cheese, cut up
2 Tbsp. olive oil
1 Tbsp. honey
1 clove garlic quartered
2 Tbsp. snipped fresh rosemary
In food processor combine sweet peppers, jalapeno peppers, goat cheese, olive oil, honey and garlic. Process until smooth. Add rosemary, pulse until combined. Transfer to serving bowl. Refrigerate and serve at room temperature. Can be made days ahead.