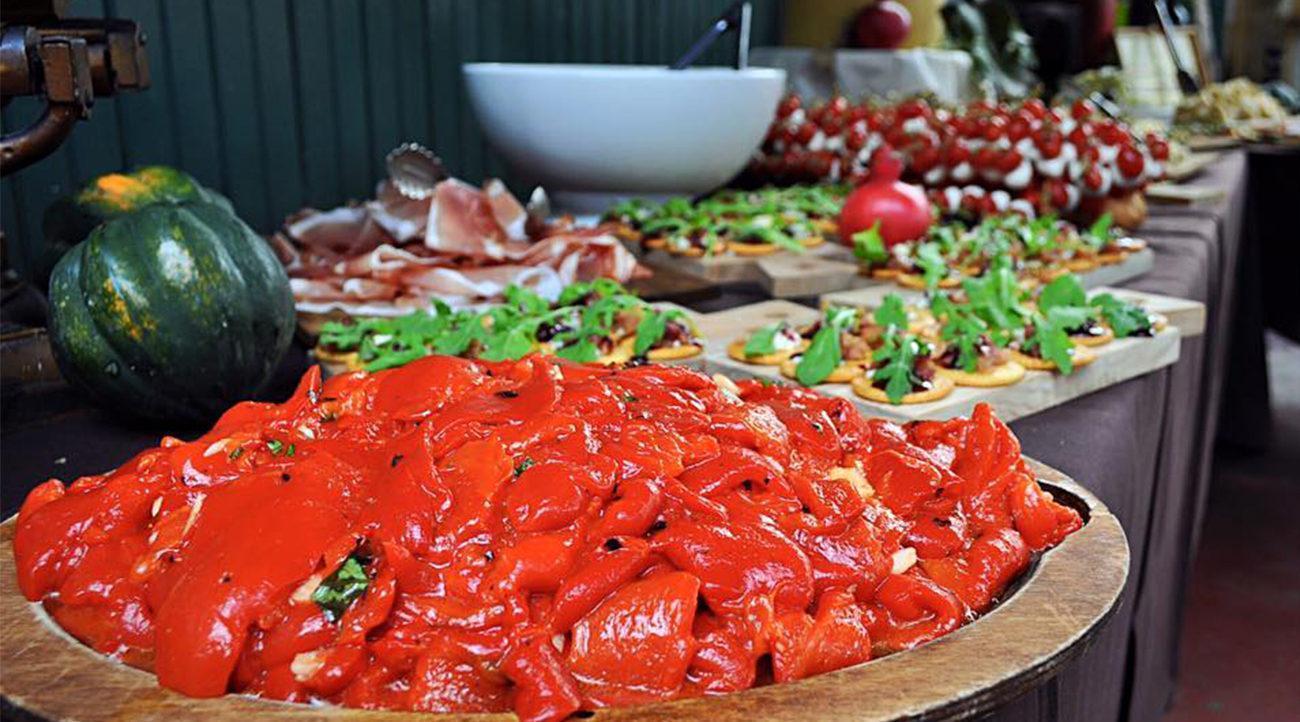 La Stalla Restaurant in Newtown
Their tagline says it's "A Touch of the Tuscan Countryside in the Heart of Newtown." And it is!
What was once a barn filled with dairy stalls and cows is now a beautifully restored trattoria that caters to homemade Southern Italian cuisine. I met recently with La Stalla's owners, father and son team, Vincent and Marc Masso.
Marc was "first up at bat" and shared his enthusiasm for the relaxed, comfortable atmosphere that has become a La Stalla trademark. "Our meals are served family style… in two-person portion sizes. They are meant to be shared. Our kitchen is open and available, much like the kitchens in Italy. What we've done is try to replicate that warm, caring feeling encountered at dining tables across Italy when a good meal is enjoyed. The ambience is fun and lively, not pretentious. Our outside patio is a hotspot on warm evenings, standing room only, where patrons can enjoy pre-dinner cocktails, after dinner desserts or just watch the next big winner on our Bocce Court." And yes, La Stalla has its own Bocce League where teams compete against each other. Marc told me they'd welcome an All-Girls Team!
Marc's the hard working General Manager for La Stalla…and he has to be. The restaurant is open seven days a week for lunch and dinner, and the party continues until 2a.m. at the bar on weekends. The bar is handsome and welcoming, with plenty of seats and space to mix and mingle and you can enjoy the live music from any vantage point.
"We have an extensive wine list; 60% is Italian. We bake our own Italian specialities on site including Cannolis and Tiramasu. That's my favorite." Any other favorites, I asked. "I like our Pollo La Stalla (chicken) which is a roasted chicken on the bone baked with our chef's special seasoning. I can't divulge his secrets! I also like our clams sauteed with broccoli rabe and sausage. And our Pasta di Marco is probably my favorite pasta dish. It's homemade fusilli with chopped veal and garlic in a wild mushroom sauce."
I wanted to know how he got the "restaurant bug." He was hesitant to talk too much about himself but he did tell me that he grew up in the business working with his father in his pizzeria and whatever food concerns he had along the way. It was clear that the food business was and is second nature… not cooking, but certainly providing the best dining experience possible to all who come to La Stalla.
While we were talking Marc's Dad and partner, Vince Masso joined the conversation. He, too, is a product of the food business. His family owned a market in Gibbsboro, a pizzeria near Cherry Hill and among other things, they owned "The Pub," Pennsauken's landmark restaurant at the airport circle. My guest was so excited at the sound of "The Pub" that we were almost immediately transported, mentally, to its charcoal brick ovens always filled with the best in Prime Rib, Filets and Sirloin.
Fortunately, Vince "brought us back" to La Stalla by telling us his Mother makes its sausage, by hand, the traditional Italian way. Eighty-two years young, she comes to the restaurant regularly and assumes the job of doing what she does best, she makes her special sausage recipe. (Now we understand why Marc likes the clams and sausage dish!) Vince also brimmed with pride over his fine restaurant, its service and delicious food.
He introduced us to Head Chef Pasquale Palino. A native of Naples, he makes sure the dishes prepared at La Stalla are traditional northern Italian fare reflecting the region and essence of Italian dining. He oversees the preparation of everything leaving the immaculate kitchen, soup to nuts. And his favorites? He likes the pork sauce and for dessert, of course, their Tiramisu. We have a dear friend who also prefers Tiramisu and for him, I asked, what's the secret behind that well done Italian favorite. Not too possessive to share the secret, Chef Palino responded with "It's a matter of timing. You need to know when to add the ingredients….marscapone, egg whites and cream. Timing." And how does one prepare really wonderful food like he does? "Passion. We try to prepare everything with passion and consistency."
Vince reminded me about the Ora Felice at La Stalla – that's Happy Hour for us novices. An open buffet, $2 off on drinks and happening from 4:30pm-6:30pm, Ora Felice at La Stalla is just a prelude to a wonderful evening filled with good food and wine, lively music and wonderful conversation over your meal. Whether you're two people or twenty people, this restaurant can accommodate your mood and taste.
And if you're looking for something really special, get a group of friends together and have dinner at The Chef's Table in the Wine Room. Dine in your own private room, just big enough for about twelve people, consult with Chef Palino and let him prepare your entire meal, custom made… ladies, it's just like home except no dishes and you get to participate in all the fun at your table. You don't miss a thing. Seven courses, including Antipasti, Insalate, Zuppe, Pasta, Vitello and Pesce, and Dolci, this is a dining experience that will be remembered for a long time.
And yes, I have enjoyed the food at La Stalla. We had the pleasure of celebrating a dear friend's special birthday over one of their delicious menus. A wonderful occasion, the fun was even more so as we all, about thirty five of us, shared the many courses and dishes making up our meal. Whose was the best? The dishes I ate, naturally!
I had a wonderful time meeting the Masso's. Vince and Marc are dedicated to providing quality and comfort in an industry where it's hard to do both. They've brought their special touch to "dining out" in the "burbs" and they've done so with a sophistication that is lacking airs. It's fun, it's family, it's La Stalla. Check it out, especially now that the weather is getting warmer. What could be better than sitting outside with a warm cappuccino and some of Marc's favorite Tiramisu?! And tell them The Uptight Suburbanite sent you. Maybe you'll also leave with one of their chef's secrets!
La Stalla Restaurant
18 Swamp Road, Newtown
215-579-8301