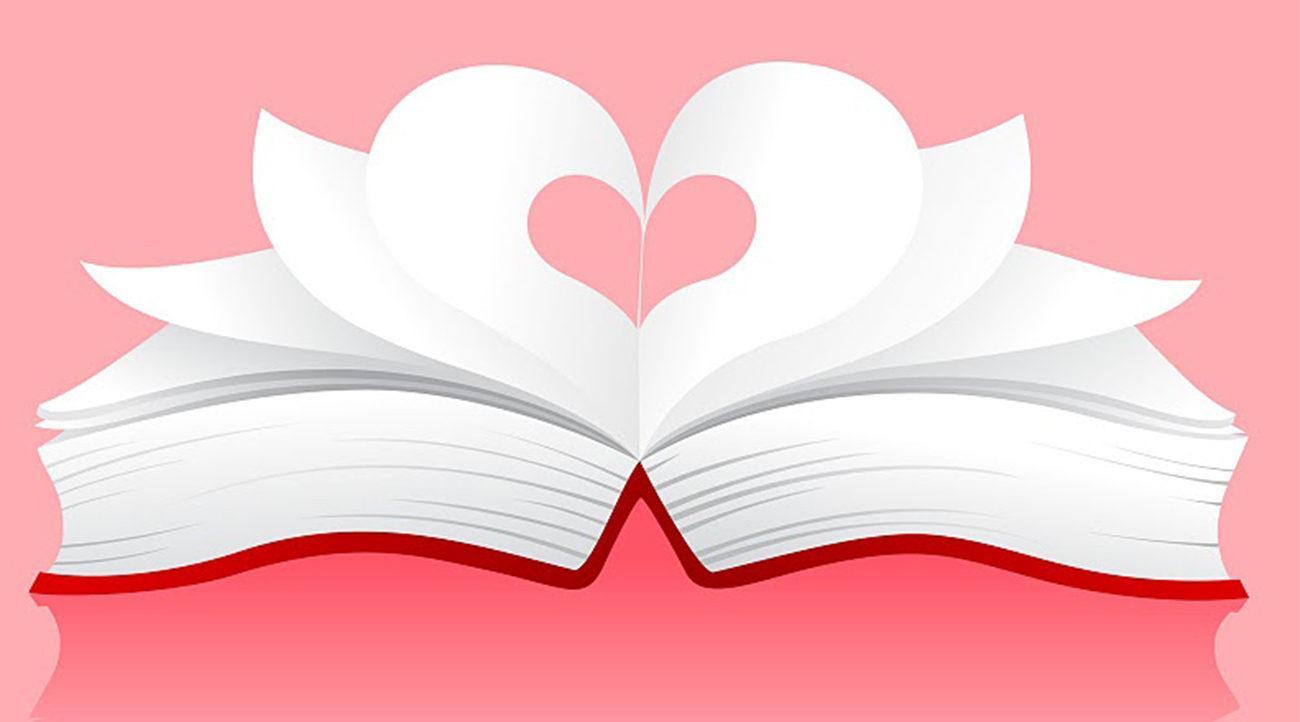 "Forget chocolate. Flowers? So cliché! Try books. They last longer. Fewer calories. Your Valentine will thank you."
by Lynn Rosen
Here's an array of tasty new books that are perfect for gift-giving on Valentine's Day. It's a day we express affection for those we love, and these books certainly offer a number of different ways to do that, looking at love through a variety of lenses. We have new novels, memoir, self-help, science, business, and even anti-Valentine books for those who are not feeling so lucky in love right now.
Lovely (and loving) Fiction
Rodin's Lover by Heather Webb
This novel is based on the story of Camille Claudel, lover of Auguste Rodin and a talented artist in her own right. Two great artists, passion, competition, and a descent into madness. A powerful story by the author of Becoming Josephine, about another important French historical figure. I do love the stories of the women behind the great men, women who are usually quite great themselves! (Jan 27 pub; Plume)
The Matchmaker by Elin Hilderbrand
Clearly a perfect title for this holiday, right? Hilderbrand, a bestselling author of "the easy-breezy summer read," (and why not? According to her bio she writes on the beach!) gives us the story of Dabney Kimball, an unerring fixer-upper of people who has only made one mistake on-guess who? Herself of course! What to do?
Read the book! (2014 pub; Back Bay Books)
Girl Before a Mirror by Liza Palmer
Recently divorced ad exec Anna Wyatt is celibate and savvy, focused on climbing the corporate ladder. That is, until her job sends her to a romance novel conference to select a dashing male model for a new ad campaign. Things really go off course for Anna after that encounter in the elevator…(Feb 1 pub; William Morrow)
Memoir
Romance is My Day Job: A Memoir of Finding Love at Last by Patience Bloom
And speaking of romance novels… by day, Patience Bloom is an editor at Harlequin, renowned publisher of bodice-rippers. But unlike the heroines she spends her day editing, Patience was not lucky in love. Then, once she's over 40 and has given up on romance in her own life, comes a call from a boy from the past. This memoir compares its author's life with the Harlequin plots she helps bring to life, with entertaining results.(Jan 27 pub; Plume)
General Non-Fiction
Love Illuminated: Exploring Life's Most Mystifying Subject (with the Help of 50,000 Strangers) by Daniel Jones
If you've read the "Modern Love" column in The New York Times, then you know Jones' work. Based on what he has learned from reading all those columns (the 50,000 strangers), he has wisdom to share about the workings of love, mysterious love, garnered from the personal revelations of people he's never met. (Feb 3 paperback pub; William Morrow)
The Book of Love: Improvisations on a Crazy Little Thing by Roger Rosenblatt
Another intellectual rumination on the workings of love. Rosenblatt, a writer of acclaim with 17 books, six plays, and awards for newswriting to his credit, uses the titles of songs to set off a free-roaming ode to love. (Jan 20 pub; Ecco)
The Man Who Touched His Own Heart: True Tales of Science, Surgery, and Mystery by Rob Dunn
For those of you taking this Valentine's Day thing a little more literally, here's a book about the mysteries of the human heart from a scientific point of view. Dunn, a professor of ecology and evolution at NC State, gives us a history of cardiac research and treatment. The book brings science and history to life in an engaging way. Dare I say he keeps the beat going? (Feb 3 pub; Little Brown and Company)
For those of you not celebrating the day:
Unfriending My Ex: Confessions of a Social Media Addict by Kim Stolz
According to the author, the golden age of breakups is over. This was the age when, after the breakup, the ex was no longer part of your life. These days they're everywhere-virtually, that is. The author has a fascinating bio – a former contestant on "America's Next Top Model," an MTV news anchor, and now director of equity derivatives sales at Bank of America. Read what she has to say about bidding farewell in a virtual age.
(Jan 6 paperback pub; Scribner)
Here's another un-Valentine… or is it?
The First Wife by Erica Spindler
Rule #1: If you're wife #2, find out what happened to wife #1 before you make that long-term commitment. And girlfriend #1, for that matter. And girlfriend #2. In fact, forget that fantasy about the mysterious stranger and make sure you know what you're getting yourself into. (Feb 10 pub; St. Martin's Press)
Business
The Business Romantic: Give Everything, Quantify Nothing, and Create Something Greater Than Yourself
According to author Tim Leberecht, business, which consumes so much of our daily lives, is missing a certain something: romance. And he doesn't mean office romance – he means a way to express our humanity. We're missing the passion, the intimacy, we've become quantifiers and lost sight of mystery, delight, and, yes, love. Business Romantics sounds like a very intriguing premise.
(Jan 6 pub; HarperBusiness)
For the Kiddies
I Love You Just Like This
Let Elmo help you tell the tiny tots how much you love them. Elmo's mama has many ways (count 'em) to tell little Elmo he's loved. The message is affectionate and charming.
And another way to tell the little ones how much
you love them:
You Are My Heart by Marianne Richmond
Mom says she always dreamed of all she'd do for her children when she one day became a mom, but now tells the kids all the things she has learned from them. Simple and sweet.
Let Them Eat Cake!
Ok, I said no chocolate, but I have some for you after all, in the form of a yummy new cookbook: Chocopologie: Confections & Baked Treats from the Acclaimed Chocolatier. Author Fritz Knipschildt makes high-end chocolate treats that are sold in places like Dean & Deluca, Whole Foods, and Saks Fifth Avenue. Now, with the help of this book, you can make them too – or try to!
(Feb 3 pub; Houghton Mifflin Harcourt)
And What's This?
Love is me buying you this book.
Waldo Pancake is a designer with what he admits is the boring name of Jim Smith, hence the odd pseudonym. This small format gifty hardcover is his quirky addition to the Valentines section. Think of it as an oversized gift card. Full of aphorisms, it says things like "you're my reason for living," and also things like: "I had a massive wave of love for you today. It's gone now."
(Nov '13 pub; Sourcebooks)
I just had to save this for last. It's so hilarious: Knit Your Own Kama Sutra by Trixie von Purl (me thinks this a pseudonym!). Yes, that's right – you can now knit your own miniature people and put them in all kinds of interesting poses. It's "twelve playful projects for naughty knitters." Barbie and Ken never had this much fun!
(Jan 20 pub; HarperDesign)
Enjoy, and to you all: Happy Valentine's Day!
Lynn Rosen runs Open Book,
a program of book discussion
classesand author events.
www.OpenBookPhilly.com
Contact Lynn at lynn@lynnrosen.com