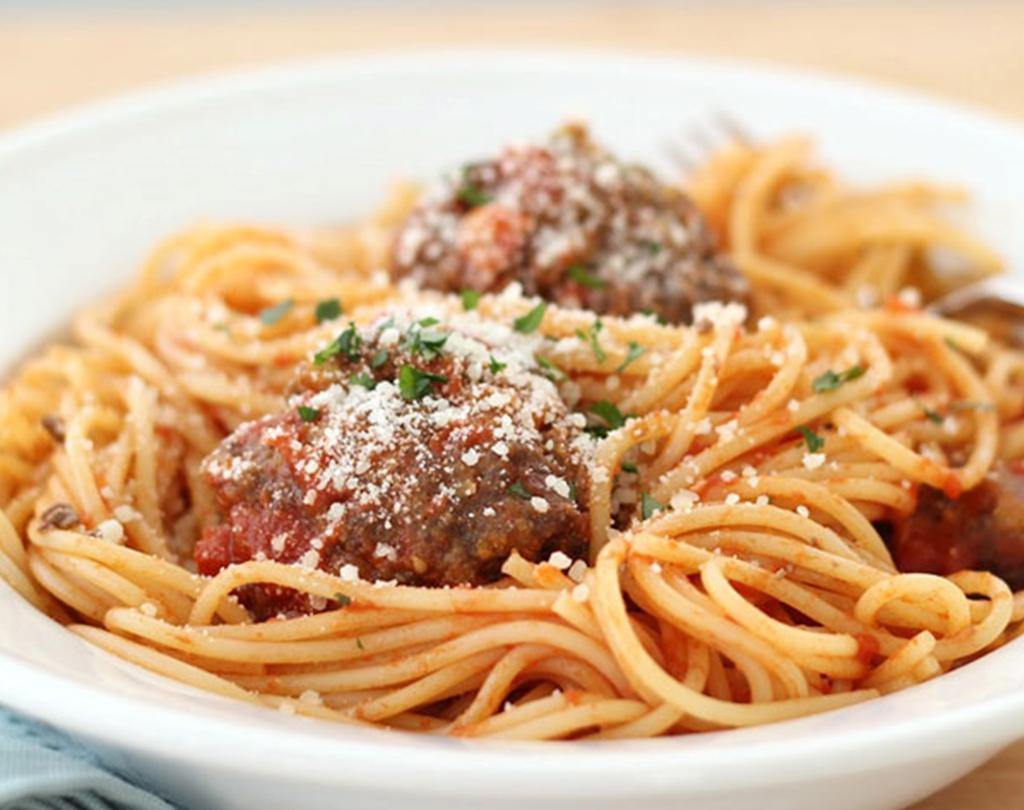 La Strada
I had already heard about Huntingdon Valley's newish Italian restaurant, La Strada. Reports were in about its good food and pleasing atmosphere. But what impressed me most was something our "delivery boy" and very good friend, Harold Katz, shared…. "Man, that place is spotless!"
I was taken aback, thinking it must really be immaculate for our busy driver to take note. I mean, how often is this your first reaction to a restaurant? So, when Allen and I, along with our dining buddies, Susan and Harris, visited La Strada recently, you can be sure I checked the nooks and crannies for any sign of dirt. But more of that later.
Our stop at La Strada was very last minute. We called on a Saturday afternoon, in the middle of what every restaurant hopes is one of their busiest times. And that it was at La Strada, busy and booked. But Larry Lubin, one of the owners, was able to squeeze us in after some machinations. Our table was right out front where we could see the comings and goings throughout the entire restaurant. There were large parties at opposite ends of the building, smaller parties on the inside and everyone was happy, cheery, just really having a good time. The place was seasonally decorated and added a lot of festivity to the already festive group of diners.
Trays of food were traveling from one side of the restaurant to the other. Servers were working at breakneck speed accommodating what certainly was a full house. But the time came for us to order and focus on what was happening at our table and not elsewhere.
We were welcomed by our most helpful server. Personable and smiling, he recited the evening's specials, withdrew and gave us time to deliberate over our options. Water glasses were filled, frequently, and bread provided… La Strada is a BYOB so we enjoyed our own "house" wine.
I liked their uncomplicated menu… might sound funny about such a lovely restaurant. But it was filled with familiar dishes, and some that were brand new. It made dining feel very comfortable. They have a full roster of veal, chicken and beef dishes. Pasta dishes, salads and vegetarian plates are varied. In the end, we seemed to have chosen some of the more traditional dishes… and were not disappointed.
I picked an appetizer that could be shared; Rollatini di Melanzane. Described as thin slices of eggplant rolled with ricotta filling, baked with mozzarella and tomato sauce, this dish was dainty and delicious. Even our friend, Harris, who is not an eggplant person, gobbled up this dish and took home the leftover balance. That's quite a compliment to the chef!!
Our entrees were pretty simple. The men ordered Veal Marsala. (They lapped up the sauce with their bread.) I ordered the Chicken Francese. All our entrees came with a salad and a choice of vegetable or pasta… all was cooked to perfection. Susan ordered the grilled salmon with steamed vegetables. A little different than the dish described on the menu, the kitchen and our server followed her request perfectly. The portions were good. And Susan and I had enough leftover for lunch the next day. It did not go to waste!
We couldn't resist considering their delicious desserts… but that's about all we did. Truth be told, we just couldn't eat another thing and decided to return for another trip when we would leave room for something sweet and gooey.
P.S. Our food was just as appealing to look at as it was to eat….. delicious to the eyes and our bellies. We definitely enjoyed ourselves and were happy to be a part of the festive crowd coming and going through the night. It would seem that La Strada has indeed become a part of the Lower Moreland landscape.
Nestled among the Valley Court Yard shops, La Strada faces Huntingdon Pike. There's plenty of parking with easy access to and from the restaurant. Whether you go for lunch or dinner you're certain to leave satisfied with a smile on your face. They serve a complete lunch menu Tuesday through Saturday including paninis, ribeye steaks, black angus burgers, wraps and much of which is available on the dinner menu. I did notice they offer twice cooked fries. Now that sounds tempting to this writer!!
And yes, I would suggest reservations on a weekend evening. And don't wait to make those reservations on Saturday…. Larry might not be able to accommodate you, no matter how sincere the effort!
But what about being "spotless" as I had be forewarned? IT IS!! La Strada is a spotless restaurant. It was clear, even through the crowd of people that busy, busy night, that the owners and the staff keep an immaculately clean ship. The floor glistened. The bathroom, spotless. Harold was right on target… It all made for a wonderful dining experience.
Good food, wonderful service, festive surroundings and, yes, spotless. La Strada has quickly become part of the landscape of neighborhood restaurants in our greater reading area. Go check it out. The food is friendly, their prices are fair …..and remember to tell them you heard about them here, in The Uptight Suburbanite. It might make them smile….
La Strada Italian Restaurant
In the Valley Court Yard
2519 Huntingdon Pike
Huntingdon Valley
215-947-1818