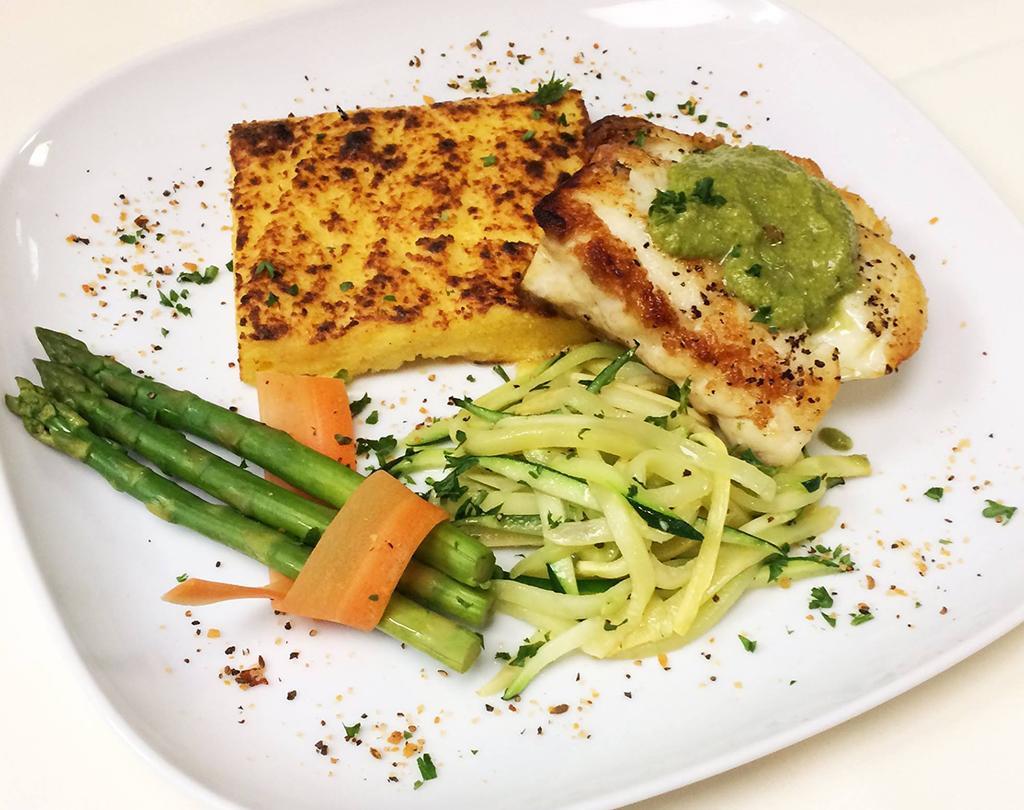 Judd's Casual Dining & Jackson's Bar
We had heard that some good "stuff" was happening at the Spring Mill Country Club in Ivyland. Their dining room was going through a transition, being refreshed and even getting a change of name, so we had to take a gander for ourselves to see what's doing.
We had visited their Garden Terrace Restaurant a few times with friends and always enjoyed a delicious meal and a good time. And we expected to be even more pleased this time around. We were!
Joining us this evening were our good friends Beth and Bruce. It's always nice when people join us for these "reviews." We get to hear their comments, check out additional dishes, and basically get a more rounded experience. As Beth had dined there even more frequently, she offered the perfect barometer for the changes made in what was once called "The Garden Terrace." P.S. She was pleased.
We were escorted to our table, seated, offered a menu and immediately checked out potential entrees. The room, now called "Judd's Casual Dining," is big and spacious, surrounded by huge windows. We had a magnificent view of the unending property. I'm sure in the spring and summer it's a magnificent backdrop to Chef Nick Poccia's menu. We were seated in full view of the newly extended terrace, where outside seating and open fire pits will be stationed as soon as warm weather arrives. Again, it's quite picturesque and it's right in our own backyard! But back to the food….
Our waiter filled our water glasses and delivered warm, crunchy rolls. They were delicious. Beth, my maven friend, commented that she thought the bread had butter on the bottom side so to achieve the "crunch" we so enjoyed. I don't know for sure… I just know, as did everyone at our table, the bread was delicious. P.S. And our waiter made sure we enjoyed it several times, repeatedly!!
The four of us decided to order different things on the menu. We'd have a chance to sample a broad range of dishes. We started our meal with an order of the Chicken Nachos. Delicious! Big pieces of chicken covered with cheese, pico de gallo, peppers and layered on the best nachos chips I think we had ever tasted. You don't always think much of the "chips" in a nacho dish, but these chips were really good. Again, I don't know how they were prepared but they were all gone by the time we relinquished the serving plate! This was a great sharing dish for the four of us. Of course, it could be a solo meal if one so desired!!
Not rushed, it was nice to be able to relax between courses and enjoy each other. We hadn't seen each other in a bit, so the four of us had time to catch up; Beth and I talked about our kids, the men spoke about politics. But all that stopped when our meals were delivered.
A bit different from the original Garden Terrace, Judd's is offering a more casual menu. Of course full dinner entrees, including dinner salads, are also available. I ordered one of their many steakhouse burgers, the Crunch Burger. Crunchy, "hot" as in green chili "hot," moist and substantial in size, this burger was a winner. Served with fries, Beth agreed it's a burger worth re-ordering. I took half home for lunch the next day. P.S. The "crunch was provided by "Fritos" in my burger. Yum!
The men went for "fish." Bruce ordered Shrimp Scampi and was presented a large pasta bowl with small garlic-infused shrimp. Delish! The aroma of garlic was just enough… and not overwhelming. He, too, requested a doggy bag. Allen, who ALWAYS orders the best thing, enjoyed the Grilled Maryland Crab Cakes. Two quite sizable crab cakes, without filler, on a bed of perfectly grilled fresh vegetables and quartered small potatoes. It's very rarely that he cleans his plate, but this evening he did.
Beth ordered the shad, an evening special. It was lightly lemony, without an ounce of "fishiness" about it. And not a bone to be found. Thick and moist, she thoroughly enjoyed her contribution to the evening's review! P.S. She also took some home for lunch the next day.
The food was delicious, our waiter attentive, our water glasses full and the bread basket never empty, the four of us had a really fun evening. And I think that's what Judd's and Jackson's is all about. Jackson's Bar is adjacent to the restaurant and it was packed this particular evening. We could hear the laughter and good time, perhaps it was contagious. We could see servers entering Jackson's with food for the bar, and at one point I got up just to see what we were missing. It looks like Jackson's Bar is the perfect watering hole for meeting and greeting, and being with people you like. It definitely hits the spot on the fun meter.
But back to us…. a good dinner is never complete without a good dessert. Beth and I were in charge of making that selection, that ONE selection to be shared by four. The Cappucino Torte, a kahlua laced chocolate cake with caramel sauce did us in. Not too sweet, with just the right chocolate edge, we smiled with satisfaction while the men savored their coffee. It was hot and it was good, and both guys appreciated this, their dessert!
We had a great time that was made even greater… I excused myself from the table to go to the ladies room. Along the way, a lovely gentleman escorted me to the bathroom. When I returned to the restaurant I struck up a conversation with the same gentleman, Collin, his name. I revealed our mission to review Judd's Casual Dining for The Uptight Suburbanite. How wonderful! He loves our magazine!! He's a fan! I invited him to our table to chat, introduced him all around and enjoyed hearing him comment on what he liked about our little "baby." Interestingly, he's a Brit, and was sharing his insight about the recent terror attack in London outside of Parliament. By coincidence Beth and Bruce were in England during the last bad attack and could talk to Collin about their experiences when they were there…. it was an even more interesting evening because of this encounter. Thank you Collin!!
Judd's Casual Dining is a nice addition to the dining landscape in our greater reading area. The menu, while not overwhelming, is broad enough to satisfy anyone, deliciously. They're closed on Mondays, but open most days for lunch and dinner. They're having a special menu for Easter and Mother's Day. You can call for details. Jackson's Bar has special themed nights, karaoke and live music. Again you can call for details.
Check out this restaurant. It promises to be even more special once the grounds are in bloom and green. And the outdoor patio will be an inviting destination, day and night. And when you go, tell them you heard about their new menu, etc. here, in The Uptight Suburbanite. Judd's Casual Dining is not your Garden Terrace anymore… it's casual, comfortable and for sure, yummy. Have fun!
Judd's Casual Dining & Jackson's Bar
Spring Mill Country Club
80 Jacksonville Road
Ivyland, PA  18974
215-675-6000